Why K Auction?
Are you looking to discover the value of your artworks? A leader in Korea's art market, K Auction can assist you in the sale of your artwork.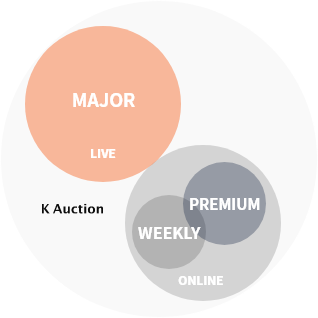 Diverse auction platforms, continually in progress
There are various auction platforms that can be participated in 365 days at all times, including major auctions live at the auction site, premium auctions online, and weekly auctions.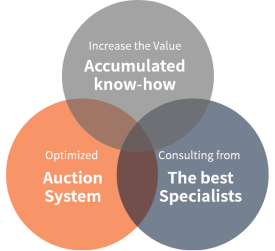 Specialized services
Founded in 2005, K Auction strives to realize the value of artworks selected through years of accumulated expertise.
Our team comprises experts in every field to build the ideal auction system. Our knowledgeable and experienced specialists provide bespoke consulting for clients looking to buy and sell artworks.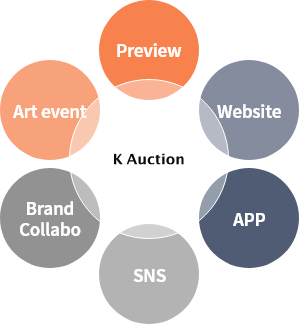 Preview exhibitions and marketing expertise
Preview exhibitions for each auctions are held for clients to view lots. Information and images are provided through our website and mobile app, and various digital content is disseminated through various platforms such as blogs, Instagram, KakaoTalk Channels, and Facebook. Collaborations with brands, cultural events, and themed auctions expand our reach in the arts and culture sector.
Notable auction results
Auction record
at time of sale
Hammer Price
KRW 6,550,000,000

Kim WhanKi
Tranquility 5-IV-73 #310

2017 April Auction

Hammer Price
KRW 5,400,000,000

Kim WhanKi
Untitled 27-VII-72 #288

2016 June Auction
Rare works that achieved high prices through competitive bidding
Hammer Price
KRW 1,520,000,000

Lee Ufan
From Point No. 770100

2020 July Auction

Hammer Price
KRW 185,000,000

Ha ChongHyun
Birth-B

2020 September Auction
How to Consign
Step.1

Estimate Inquiry

Step.2

Consignment Consultations

Step.3

Auction and Exhibition

Step.4

Account Settlement