Live Auction
Live Auctions take place on-site, with all bidding overseen by the auctioneer. Absentee bids (registration available through paper or online forms) can be registered during the preview period.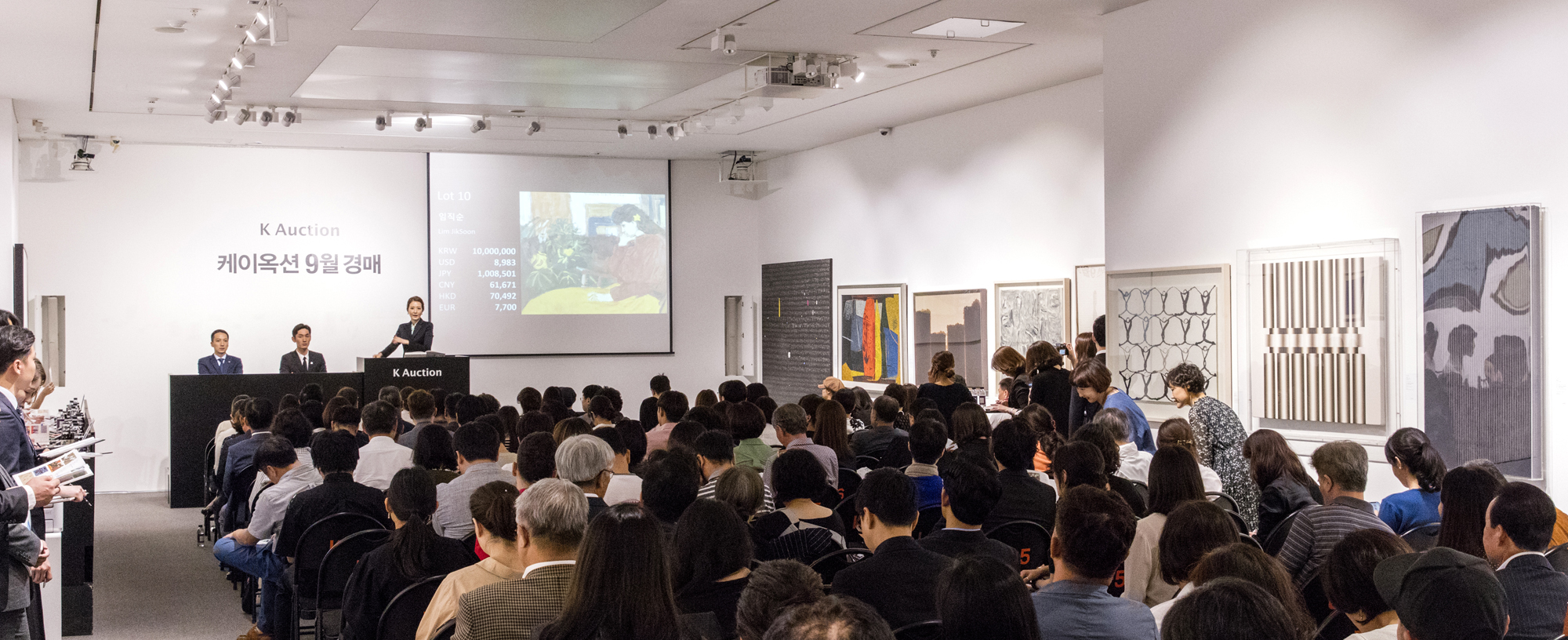 Major Auction
Our Major Auctions feature a wide range of our most prestigious works, including masterpieces by modern and contemporary Korean and international artists and Korean traditional art such as ink paintings, ceramics, calligraphy, craft and Buddhist art.
Online Auction
Online Auctions feature a diverse range of artists, artworks and price points in order to revitalize and expand the domestic art market.
Bidding is open 24 hours a day through our website, allowing all bidders to participate without limitations of time or location.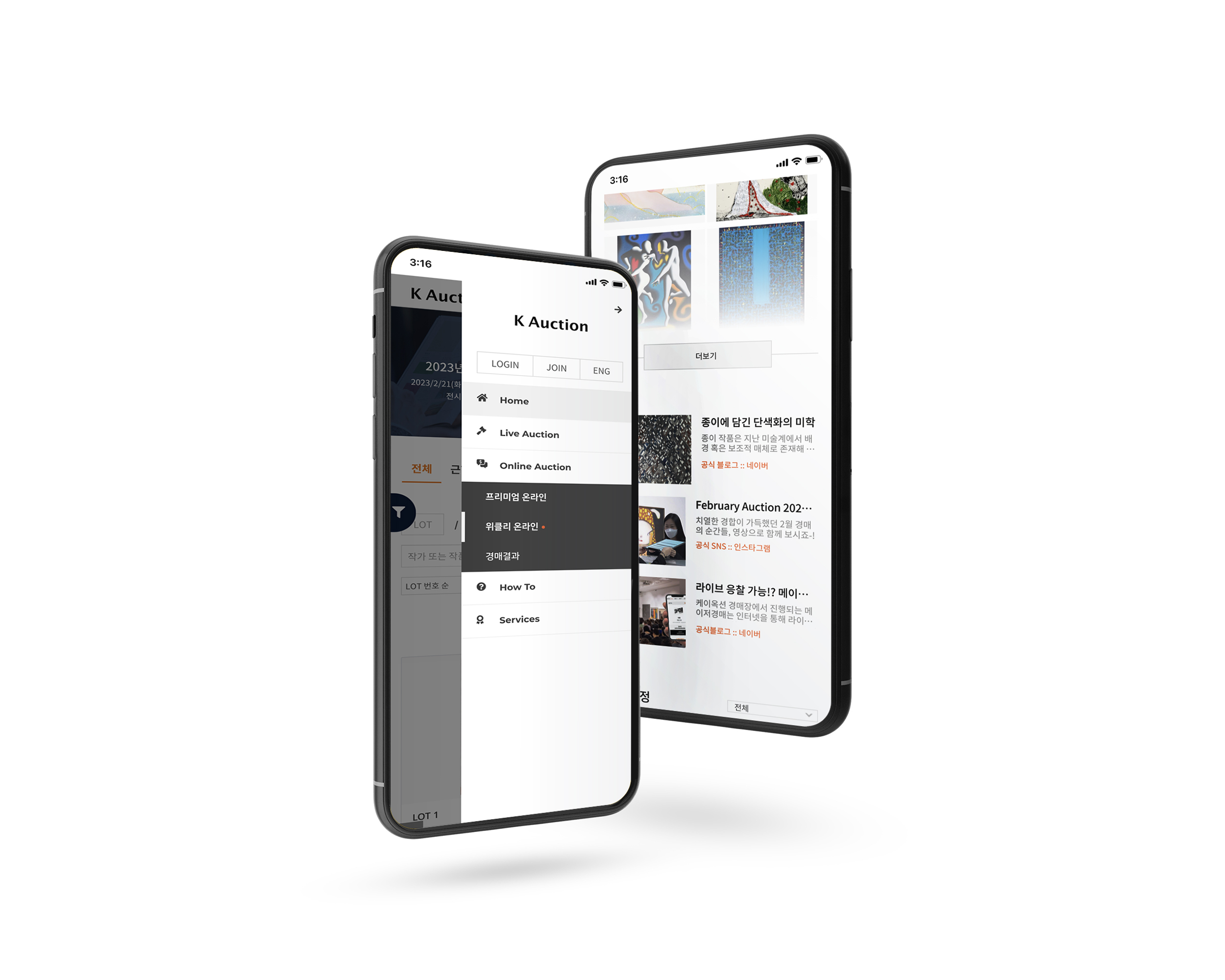 Premium Online Auction
Our Premium Online Auctions offer the widest variety of artworks in several categories including modern and contemporary art, ink paintings, Korean traditional art, Art & Craft, jewelry, luxury collectibles and musical instruments. In addition, various themed sections such as Corporate Collections, Public Collection Paintings and Charity Auctions provide opportunities for everyone to experience art, auction and culture.
Opens every other Saturday - Closes after 10 days, on Tuesdays (2 week interval)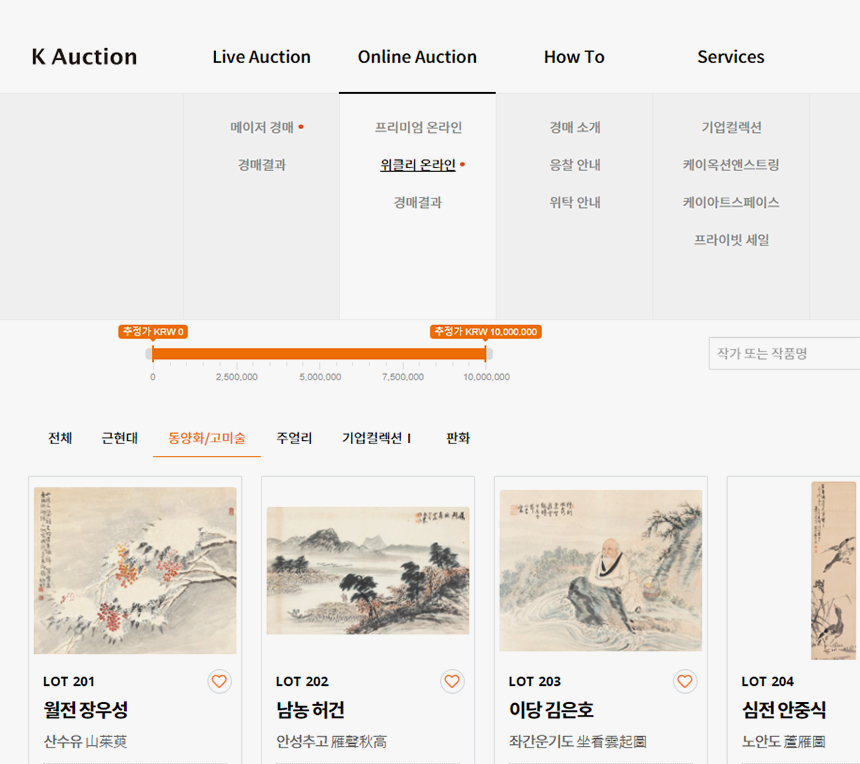 Weekly Online Auction
Our Weekly Online Auctions offer small-scale artworks, works on paper, drawings and prints, providing opportunities for new bidders to acquire works by lowering the barrier to entry for art auctions.
Opens every Tuesday - Closes every Monday (1 week interval)

How to check our auction calendar
Auction dates can be found on the K Auction website or by calling our main location. Please register on our website to receive the latest news by email, SMS, KakaoTalk, or any of the below channels.